Co-authors:  Joseph Clancy and Allison Hibbs.
Landscape architecture has an increasing important role to play in the Living Building Challenge, an American concept not yet fully understood in the UK.

The renowned biologist and town planner Patrick Geddes, said, 
'How many people think twice about a leaf? Yet the leaf is the chief product and phenomenon of Life: this is a green world, with animals comparatively few and small, and all dependent upon the leaves'.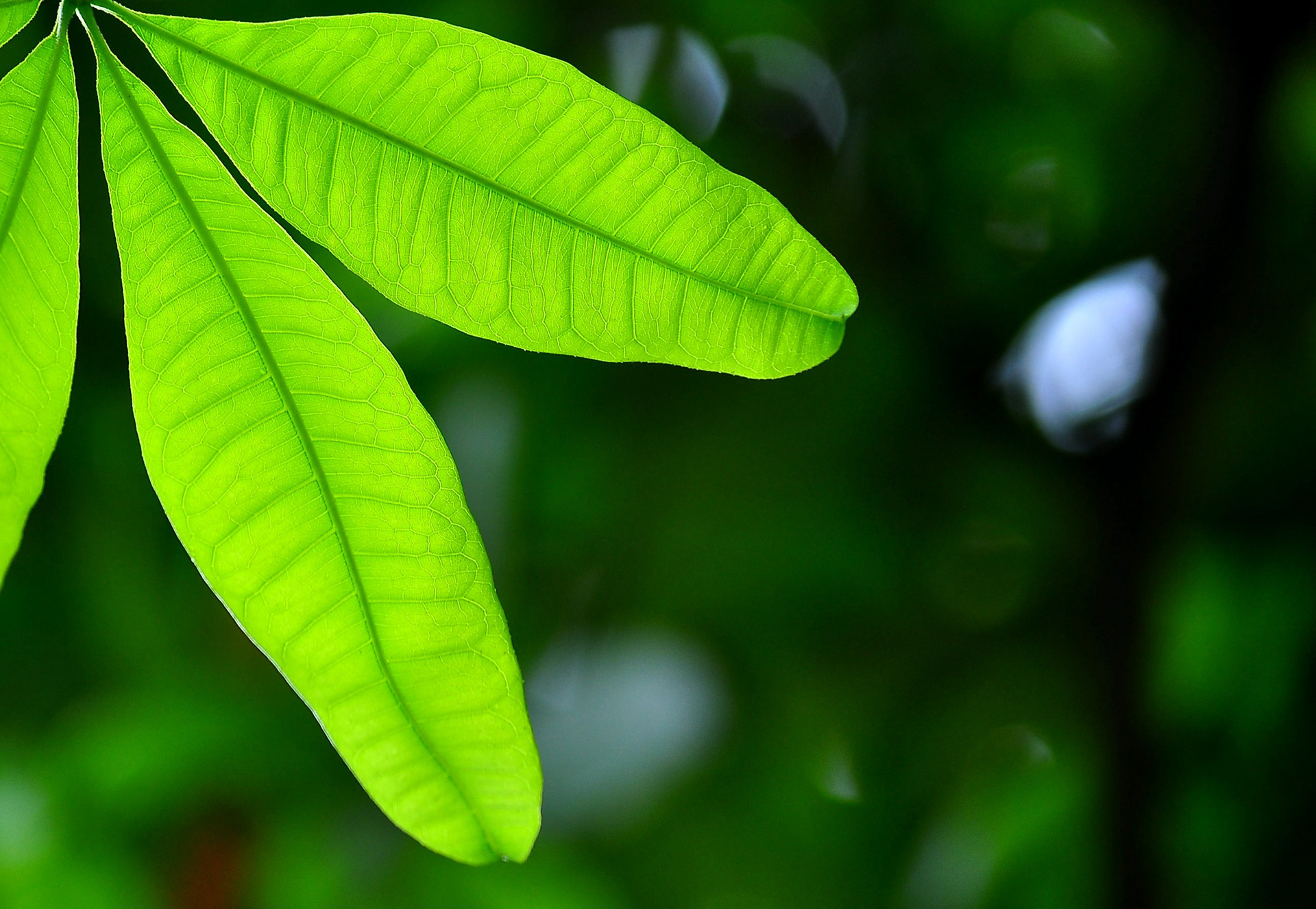 This idea of the interconnected nature of life on earth is the key driver of the Living Building Challenge. Its' standard, as the current handbook states, 'defines the most advanced measure of sustainability in the built environment possible today and acts to rapidly diminish the gap between current limits and the end-game positive solutions we seek.' 
The Living Building Challenge, developed by the International Living Building Institute, International Living Future Institute and Cascadia Green Building Council, is 'a philosophy, certification and advocacy tool for projects to move beyond merely being less bad and to become truly regenerative'. Since its launch in the United States in 2006, the standard has served as a programme for commending innovative renovations new builds, and landscape infrastructure projects by requiring projects to meet the criteria of 20 imperatives, broken into seven categories, or 'petals'.
To date, there are around 250 registered projects and 26 certified projects across the world, ranging from full 'living' status to partial certification in the case of net-zero and 'petal certified' projects. To submit a project, the design team must register the project with the International Living Future Institute to enable access to resources and clarification of project outcomes.

A final audit is carried out post-occupancy, by a Living Building Challenge assessor, with 12-months' data to prove that the project is adhering to the standards. A project achieves Living Certification or Living Building Certification by attaining all Imperatives assigned to its typology. All 20 imperatives are required for buildings, 15 for renovations and 17 for landscape and infrastructure projects. As of 2015, there are no projects in the UK although a number of schemes are in the pipeline. The best known projects are the Bullitt Center, Seattle and the Phipps Centre for Sustainable Landscapes, Pittsburgh. Both of these projects have full Living Building Challenge certification.

The design paradigms have the ultimate goal of mimicking self-sustaining ecosystems. To achieve this, the process of the standard calls for connecting to nature (biophilia), learning from nature (biomimicry), and regenerating the natural elements. This process requires designers to consider ecosystem services that benefit not just humankind, but all life on earth. These are important themes that relate to the role of the landscape architect, who may be the most valuable, yet most underused, asset in designing projects aiming for 'Living' Certification. When the landscape architect plays an integral role in the design process from the start, qualities such as hydrologic best management practices, place-making, urban farming, direct experiences of nature, and native plant arrays can best contribute to a successful, 'living' site design. One of the major goals of the Living Building Challenge is to reconnect individuals with natural systems, while providing spaces with access to nature that restore and enhance health and wellbeing. This ethic is known as biophilic design.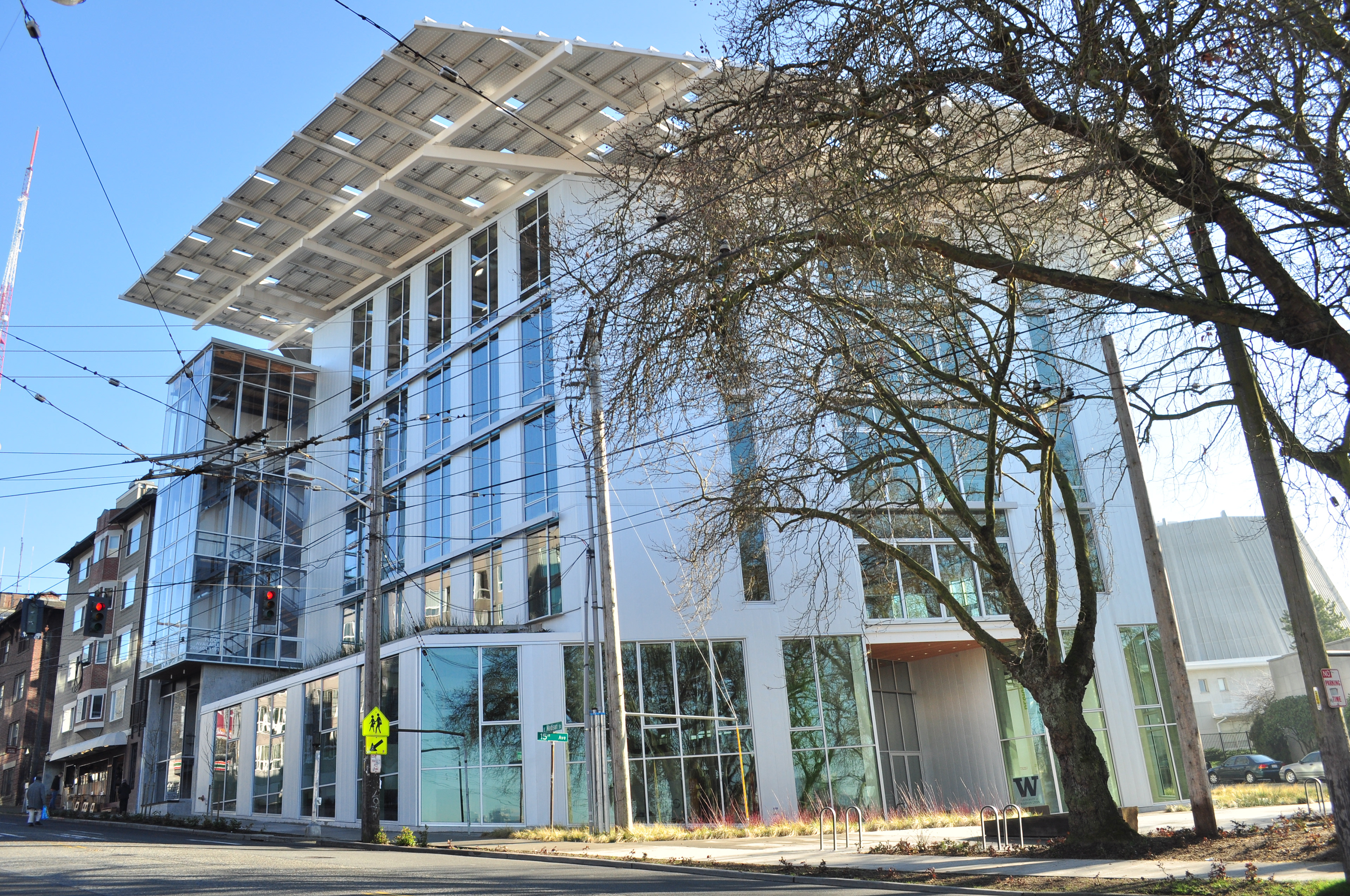 Biophilic design is based upon the concept of biophilia; the innate tendency for humans to associate with nature, its processes and life-like forms. It is a design ethic that aims to restore natural stimuli to our built environments. Interaction with nature and immersion in environments where nature is present, or biophilia, has a number of benefits, including: reduced blood pressure, heart rate, and stress; enhanced mood and self esteem; and improved levels of productivity. Biophilic design has an important role in the Living Building Challenge, which up until now has been largely concerned with building structures and not with natural processes. This is now changing and there is a larger role for landscape architects.

While many may initially misconstrue the standard as a certificate programme aiming to reduce energy, pollution and embodied energy through the use of sustainable materials and renewables, it also aims to modify behaviours of a building's occupants that contribute to environmental degradation, partly through biophilia. Interaction with nature instills a sense of environmental stewardship among individuals and in turn leads to the adoption of more sustainable habits. Naturally, landscape architecture has a significant role to play in this aspect of the challenge. For instance, creating biophilic environments for interiors usually consists of adopting natural analogues or representational nature – non-living, inorganic shapes, forms and patterns found in nature – where living nature is unfeasible in many cases. However, indirect experiences of nature do not elicit as strong a biophilic response as living, direct experiences of nature. This underlines the importance of external biophilic environments, the domain of the landscape architect, (where the choice of feasible, direct experiences of nature is greater and more effective) in creating truly immersive biophilic spaces that make our built environments more liveable.

Through landscape architecture, it is possible to weave biophilia throughout the design process of the standard. Biophilic environments, urban agriculture, water management, equitable access to nature, human space and humane places are all challenge imperatives that can benefit from applications of biophilic design through landscape architecture. For the successful implementation of biophilic design in the standard, to bridge the divide between the natural and built environments, landscape architecture's role is crucial, due to our profession's knowledge, skill set and 'natural' inclinations.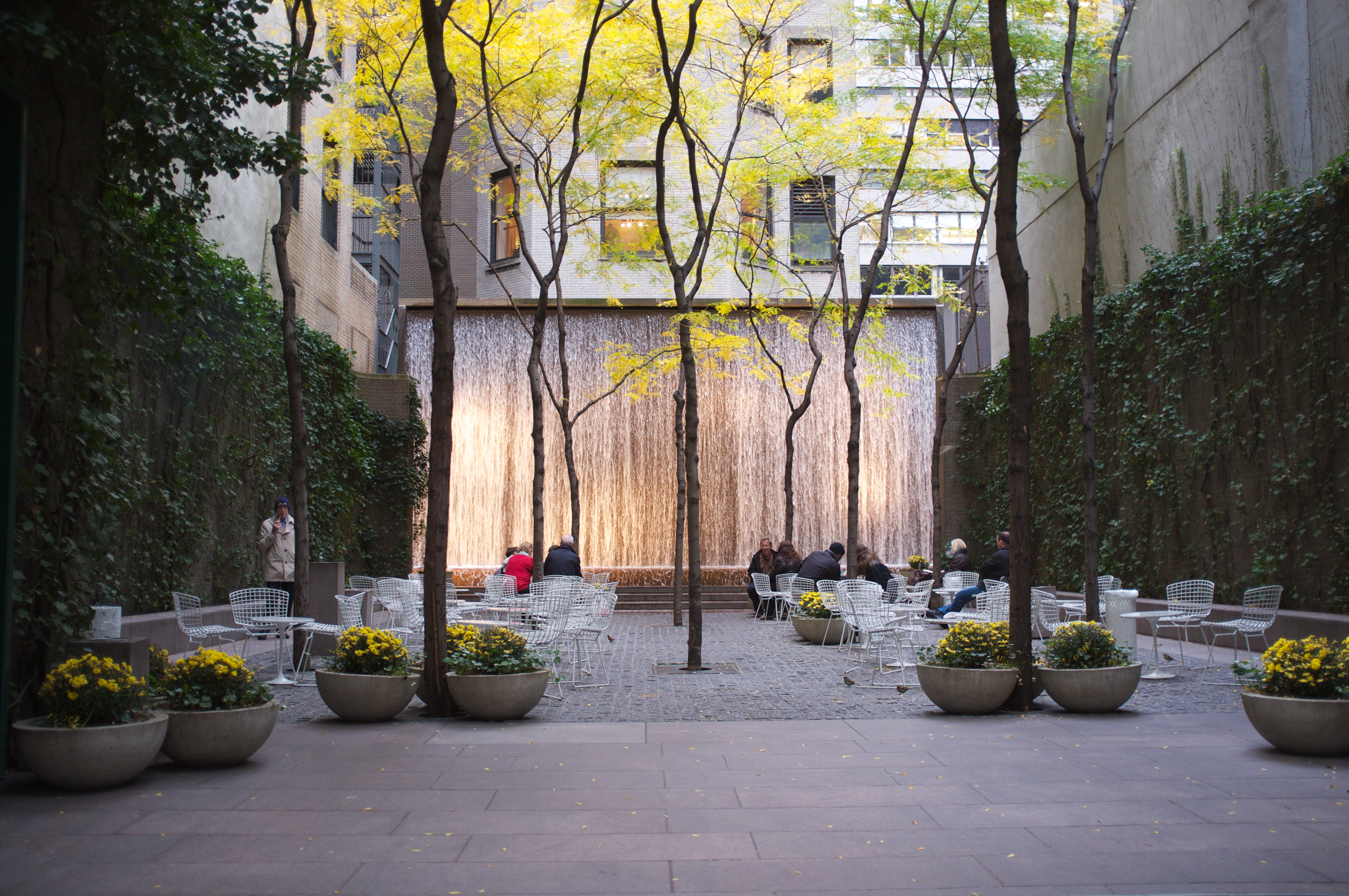 Biomimicry is about looking to nature for inspiration, whether it be in forms, functions, materials, processes or systems, and we can abstract the principles from nature to develop innovative solutions to tackle the challenges we are facing in the 21st century. It is about being more efficient and productive and not maximising, but optimising, our way of life.
This approach to thinking about design is embedded in the standard (and the recently launched Living Community Challenge) and runs through its ethos. A landscape architect can approach the standard by thinking in systems, taking into account the interconnectedness of nature. They can look at the connections and relationships between everything from the eco-regions down to the habitat and consider successful patterns in nature energy flows, information exchange, building from small parts, feedback loops, community and evolution.

The standard refers to nature as model, mentor and measure throughout. What this means is that during the design process the project should consider how to directly or indirectly mimic nature, take the principles of how life works to create a interconnected design matrix and develop performance tools based on how an ecosystem functions. The real difference in using biomimicry is that the designer can start looking at the billions of examples of biological entities and how they interact with the design in context. It challenges you to really consider how nature functions in the landscape you are designing. The biggest challenge is working with scientists throughout the process to ensure the accuracy of the information abstracted from nature and ensure the design can adhere to a performance standard created by looking at successful ecosystems in the area. There is no copyright in nature, and there are billions of potential solutions all around us. The Living Building Challenge calls for contemporary projects that promote 'socially just, culturally rich and ecologically restorative' communities. Unlike an archetypal sustainable development, a project that reaches 'living' status is actually capable of restoring the site to reflect the natural systems of the pre-developed site.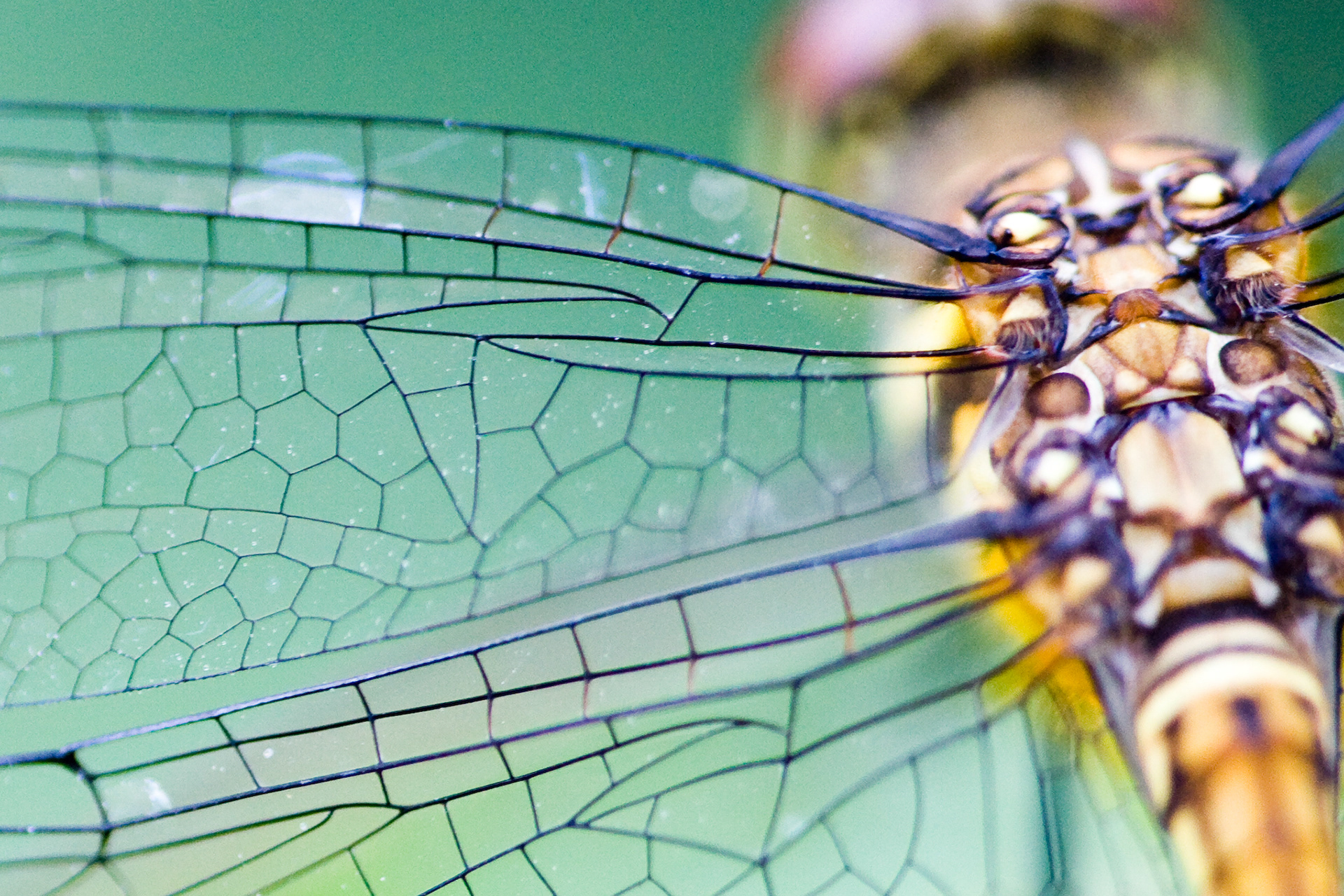 One of the most significant qualities of the standard is that standards require schemes to be 'net-positive' rather than merely 'net-zero' in relation to water, energy, and ecological regeneration. 'Regenerative design' is a concept that exceeds the expectations found in green-washing and many more notorious sustainability certifications. A successful site will mimic the vernacular and native ecologies by implementing a closed-loop system that produces and stores its own food, water and energy, and even heals beyond the site boundary through carbon offsets and contributions to conservation groups. In order to preserve intact ecosystems or agricultural land, the standard limits future development to previously developed sites and sites already surrounded by urban development. Additionally, these grey- and brown-field sites will be restored to become thriving ecosystems. Project teams are required to set aside land easements equal to the size of their developed site or, alternatively, buy habitat exchanges managed by a local land trust or conservation group.
Projects must also grow and store food on site, proportionate to the developed site floor area. This compels the project team to design a means for producing organic foods and crops which will be regenerative resources in both current and future seasons. Landscape architects may be able to implement creative design solutions such as raised beds or vertical growing, both inside and outside.

As part of the 'beauty' petal, a project must fulfil two imperatives, 'beauty and spirit' and 'inspiration and education.' Artistic developments are indispensable to cultural regeneration and place-making. Generating spaces where people actually want to be can be just as critical to overall well-being as clean air, energy, and organic foods.

The Living Building Challenge is more than just a 'green' certification scheme, it is about considering how we can learn from nature at the outset and use natural processes in the development of the built environment. The aim is to have an ever-evolving living programme developed by project teams breaking new ground. Over time, feedback from a diverse array of stakeholders actively using the standard will shape it, just as the UK collaboration is developing based on UK regulations. The goal is also to keep raising the bar and developing collaborative frameworks, whilst moving forthcoming projects closer to the goal of a regenerative future.