Exchange Square, Middlesbrough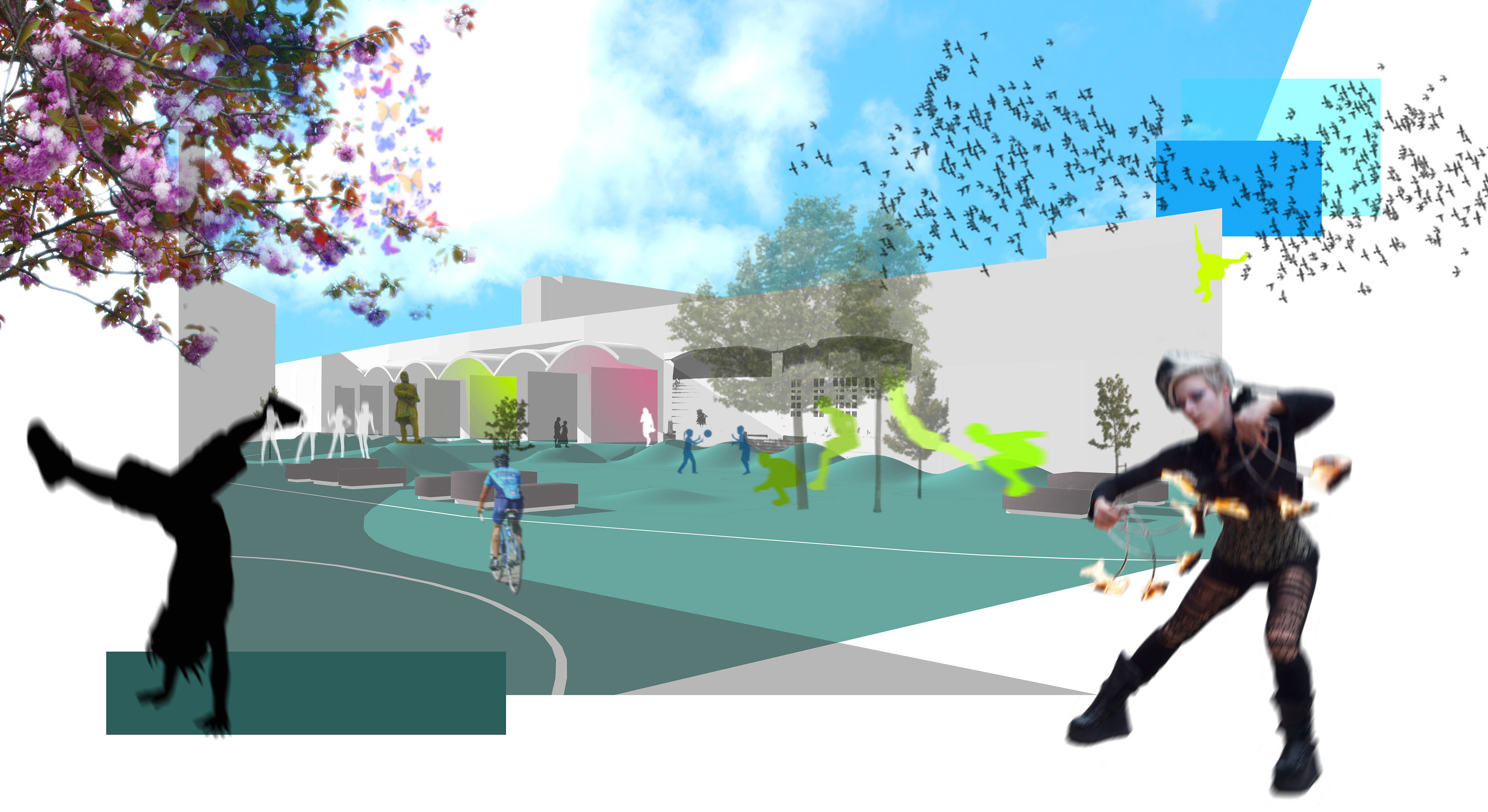 Location: Middlesbrough, UK
Status: RIBA competition entry
Much urban play is opportunistic, and designing a place for play involves a balance between hinting at the possibilities without being overly designed and reducing the potential for spontaneity. Exchange Square is a transformation of the space, changing the setting to enhance and contrast the surrounding listed buildings. It provides a varied and adaptable space to support meeting, working, art, performance and active use by people of all ages within a soft, playful setting that is better connected with surrounding streets. 
Two linked complementary areas: 
• North - a soft, undulating space in soft paving, featuring trees and iron blocks of various sizes and heights, usable for both seating and tables. An environment for children's play and activities for young people and adults. 
• South - vaulted arches beneath the A66 viaduct, covering some 2,500m2. The viaduct edge is softened by a wave-like canopy to dissolve the boundary between interior and exterior spaces. Retractable screens allow areas to be sectioned into flexible smaller spaces. A café space under the arches will help to further animate the square. 
Key elements of the design: 
• Form and materials evoke the water of the docks and the town's iron industry heritage. 
• The nightclub building's portico removed to open the outdoor space further. 
• Durable materials (eg soft paving made with recycled rubber), and reuse or salvage of existing bricks and block paving. 
• Adaptable environment for multiple activities supporting the town's diversity, urban living and the creative sector. 
• Mainly level, accessible space, visually unified, with visual and haptic clues to define roadway