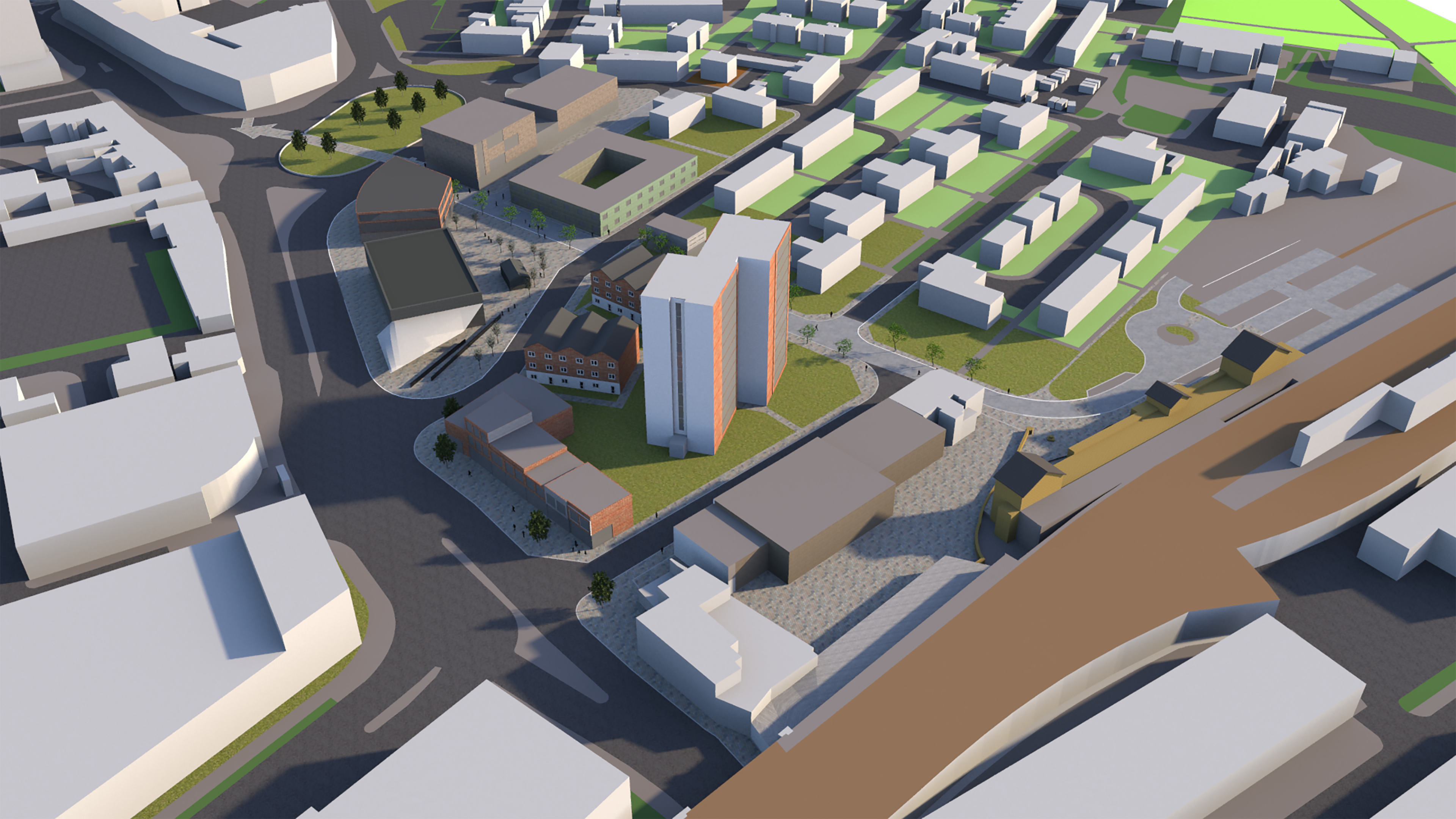 Status: Planning Approved
Project: Urban Design Framework
Client: Wakefield Council
The area has the opportunity to become a new mixed use location with a distinct character and feel, rebranded as. 'The Kirkgate Quarter'. The proposed development aims to form a successful transition linking the existing residential area to the different uses bordering Kirkgate and the Chantry Roundabout. The scale of new buildings and their height is determined by their position within the area as well as by their function.
The design framework consisted of THREE core principles: 

Principle 1: Connectivity 
+ Improve the visual legibility of the area as a whole.
+ To make it easier for visitors and local residents to walk around the area and to and from the City Centre, Cathedral Precinct, Kirkgate Station and The Hepworth Wakefield.
+ Support the flow of pedestrian movement through the enhancement of existing opportunities to cross busy highways and the provision of new pedestrian crossings.
Principle 2: Public Realm 
+ Create high quality places and spaces within the whole of the Kirkgate area.
+ Use a carefully selected palette of new surface materials and street furniture to provide Kirkgate with an attractive, coherent identity.
+ Improve levels of pedestrian safety and accessibility 
Principle 3: New Development 
+ To provide and encourage the development of good quality buildings and facilities on key sites.
+ Ensure new development sensitively responds to the local context, historic and contemporary townscape.
+ Generate new and innovative employment and cultural facilities in the Kirkgate area.