Hyde Park Corner, Salford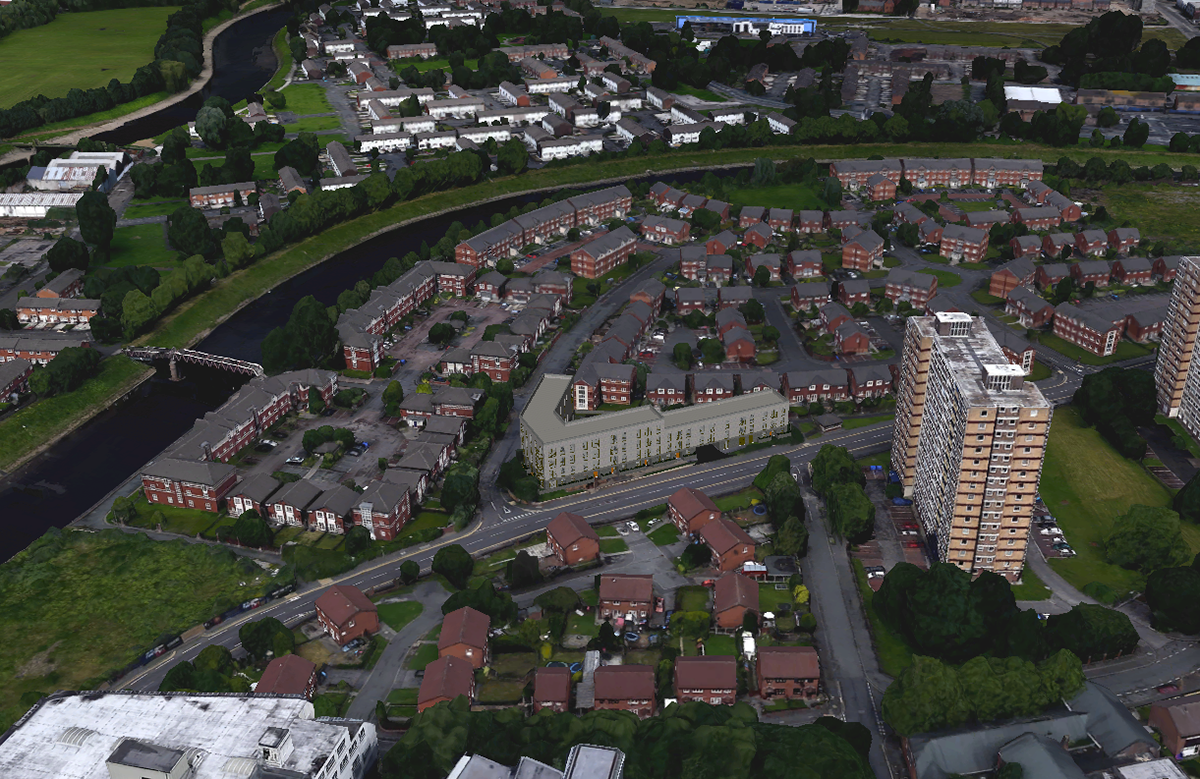 Status: Planning Approved
Project: Design & Access Statment
Client: CODA Studios / Knight Knox International
This Design and Access Statement supports a development proposal for the site at the Hyde Park Corner Public House, Silk Street, East Salford. 
The site is located in East Salford, the largest of the neighbourhoods of Salford with a population of 37,629 (as of 2009). This area is made of of three electoral wards, Broughton, Irwell Riverside and Kersal. Together with the surrounding wards and towns, they form the City of Salford. As of 2007, the city borough had a population of 219,200.
The residential character of the new development is low-rise to 3-4 storeys. With the corner location of the plot, there rising to 4 storeys providing a focal point to the north of Silk Street. The other high-level residential properties to the south are the 1960's tower blocks that are set within large areas of surface parking and green space.