Health, wellbeing and the environment
At the heart of new developments is the communities, with this becoming ever more important for Housing Associations to focus on how the design can create an environment of health and wellbeing for the residents and integrates itself into the local environment.  As William Wordsworth said, "Come forth into the light of things, let nature be your teacher."
When we consider that spend a great deal of our time in our homes and as of 2010, 79% of the UK population live in urban areas, we are fortunate enough to live in a country where the access to green places is not out of reach, the importance of high quality design to impact on the health and wellbeing of the residents is of paramount importance.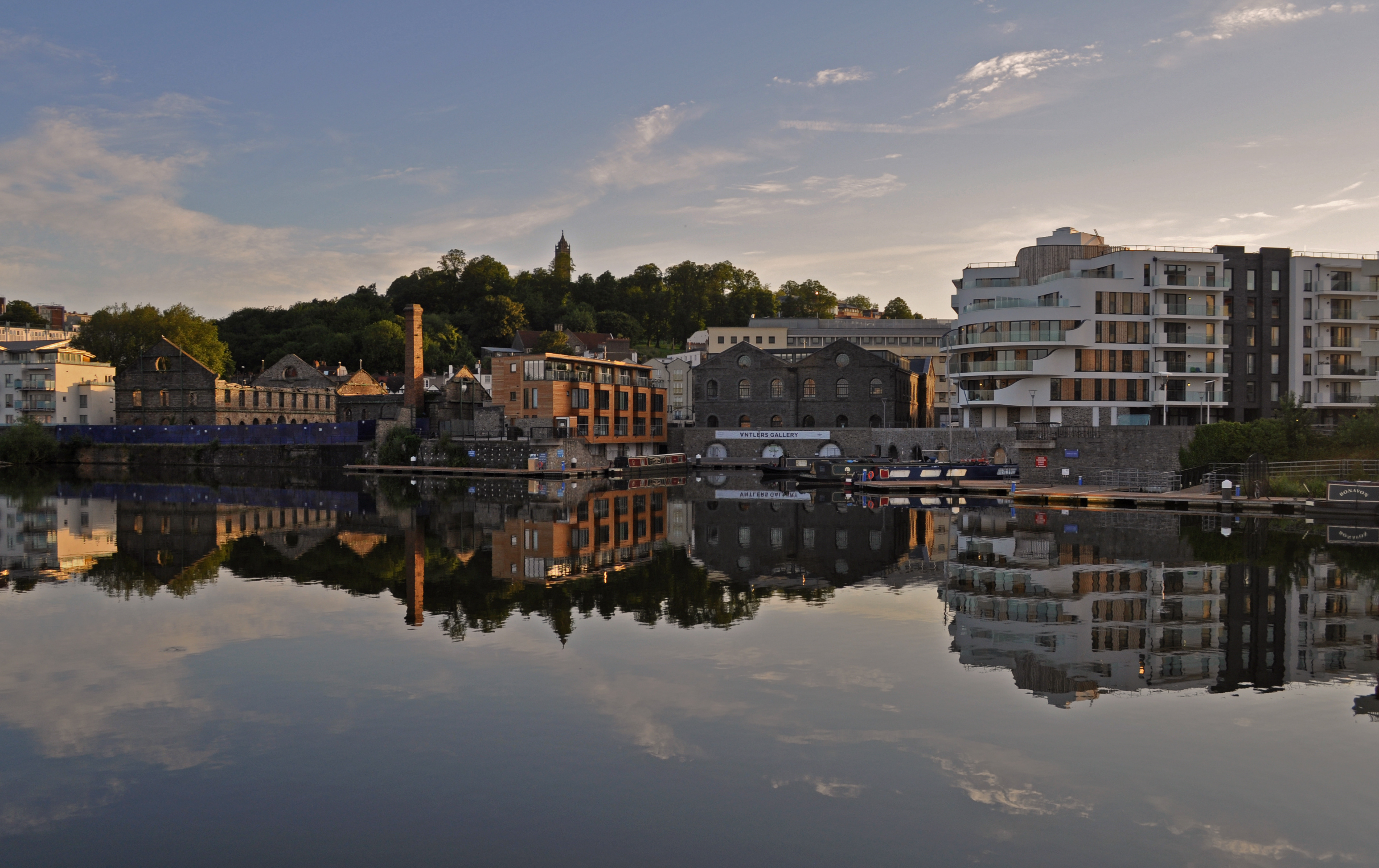 As a former property consultant, I have the chance to work on a variety of projects in the UK and across Europe, so I am aware of the challenges faced when trying to implement the social and environmental agenda in an economic-focused market. There is a need to move away from the monetary driven agenda to consider the impacts our housing developments are having on society and nature.
To be able to understand this further, let's consider two key concepts that can allow for the improvement of health, wellbeing and the environment: biophilic design and green infrastructure.
Biophilic Design is the response to the human need to connect with nature and to re-establish this contact in our built environment. It is the design and implementation of creating buildings and places inspired by nature (the design field of biomimicry), with the aim to continue the individual's connection with nature in the environments in which we live.
Whereas, Green Infrastructure is a strategically planned network of natural and semi-natural areas with other environmental features designed and managed to deliver a wide range of ecosystem services; the human use and management of natural resources. This is based on the principle that protecting and enhancing nature and natural processes, along with the many benefits us as a society gets from nature, are consciously integrated into planning and development. Compared this to the single-purpose, grey infrastructure. Green infrastructure has many benefits, it is not a constraint on development but promotes natural solutions. Green infrastructure investments are generally characterised by a high level of return over time, provide job opportunities, and can be a cost-effective alternative or be complementary to 'grey' infrastructure and intensive land use change. It serves the interests of both people and nature. This is a major focus on the European Union funding programme, Horizon 2020.
How is this relevant to housing associations? The New York-based design and research practice, Terrapin Bright Green have developed the "14 Patterns of Biophilic Design" alongside research undertaken by respective academic institutions from across the world. In summary, it identified three distinct elements in the human connection to nature, that are summaries as follows:
Nature in the Space:

 addresses the direct, physical and fleeting presence of nature. This could include flora and fauna, water and biotic and abiotic elements. The most robust experiences are achieved through the creation of meaningful, direct connections with these elements, particularly through diversity, movement and multisensory interactions.
Relationship to Nature:

by focusing on the organic, non-living and indirect recollections of nature, this connection could involve objects, materials, colours, shapes, sequences and patterns found in nature, from artwork through, furniture and even textiles used in our built environments. The most beneficial experiences are achieved by providing information richness in an organised and sometimes evolving manner, just like in nature.
Nature of the Space:

the research behind biophilia is linked to three overarching mind-body systems, cognitive, psychological and physiological, to help explain how people's health and well-being are impacted by their environment. These elements of biophilic design can then enable us to implement changes in in our new housing developments, focusing on how to reduce stress, improve cognitive performance and thus improving mood and emotions.
Now that you have understood how biophilic design can be implemented into social housing stock, we can now consider the integration of the connection to nature into the wider role of green infrastructure in our towns and cities. Design needs to done in context of the place. For example, considering the use of daylighting by involving the sun patterns of the area, integrating local species of plants to be part of the greater green links throughout the urban environment and consider the local character to make the designs are very much locally appropriate.
One such notable example of green infrastructure is Mayesbrook Park in the London Borough of Dagenham and Redbridge. Dubbed, 'Britain's first climate change park', it demonstrates how a green infrastructure approach to urban river restoration is a strong alternative to traditional hard engineering. The key elements are the creation of a new floodplain, wetland and river spaces to create a multifunctional landscape that is more resilient to climate change for people and wildlife. The ecosystem services assessment has helped build the case for investment in an integrated urban river restoration, revealing a long-term return to society of at least £7 for every £1 spent, as states Natural England.
Now compare this to the lack of green infrastructure in other parts of London that have social housing issues. If you overlay the green infrastructure map of London with the neighbourhoods where the London riots occurred in 2011, you find that where there is a lack of green infrastructure directly correlates with the housing estates where the disaffected communities are located. Could the London riots have been minimised if the communities had better access to natural areas? This is a question that we cannot answer, but we take the lessons from these to better inform the design of social housing neighbourhoods in the future.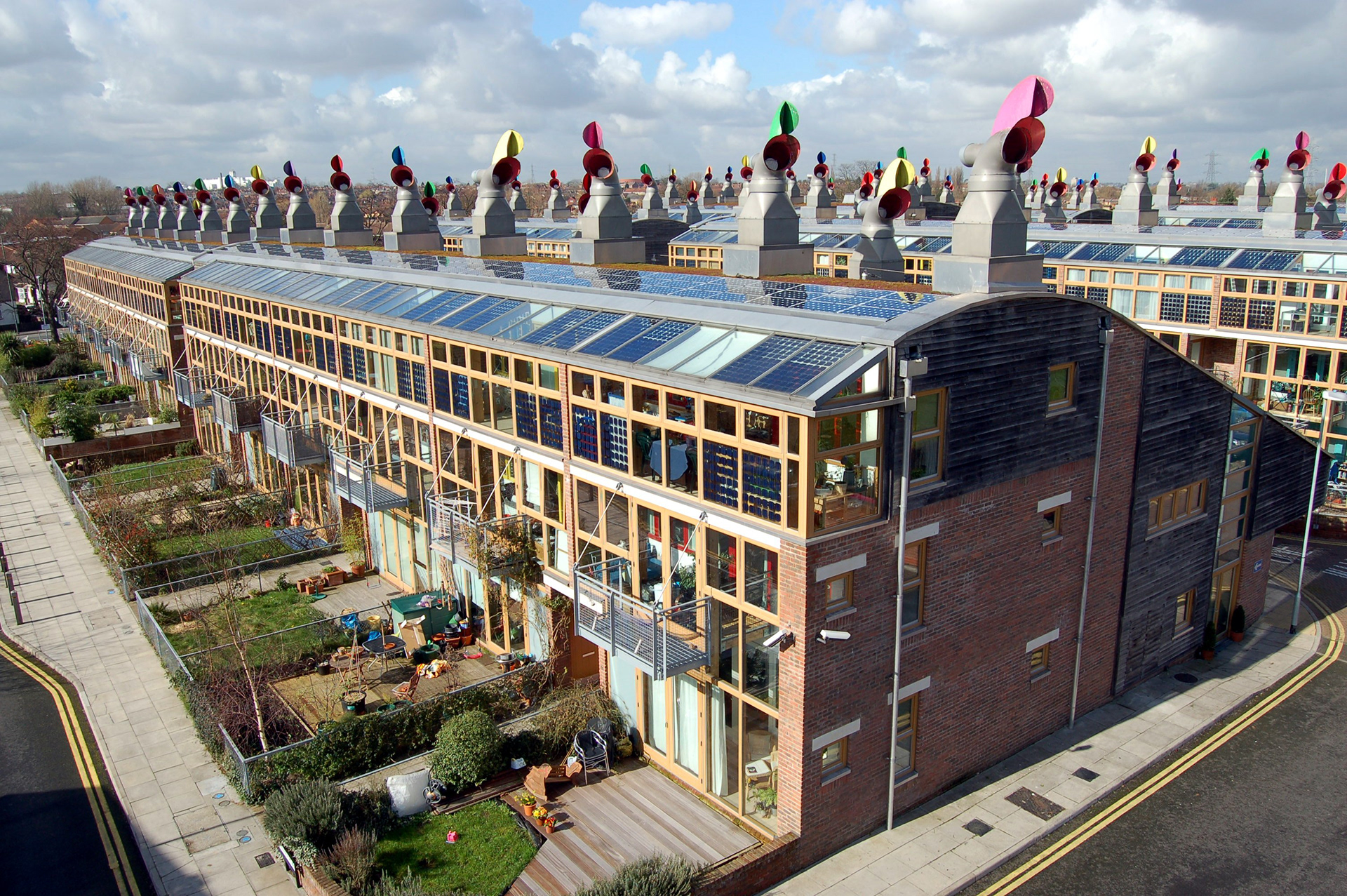 Biophilic design is the designing for people as a socio-ecological system, respecting the indicators of health and well-being in the context of what is locally appropriate and responsive. Good biophilic design draws from influential perspectives, focusing on health conditions, socio-cultural norms and expectations, past experiences, frequency and duration of the user experience, the many speeds at which it may be encountered, and user perception and processing of the experience. This then enables the designers to create spaces that are inspirational, restorative, healthy, as well as integrative with the functionality of the place and the urban system. Above all, biophilic design must nurture a love of place and the respect for the environment.
To summarise, the point of creating communities and not just a selection of buildings designed to maximise the amount of profits of the construction companies by creating increasingly dense urban environments, combined with rise of land values, more and more people will be in need of social housing. The key to this is creating a community where the housing and land can work together to create a more resilient community, one that we can all be proud to be part of in our society.