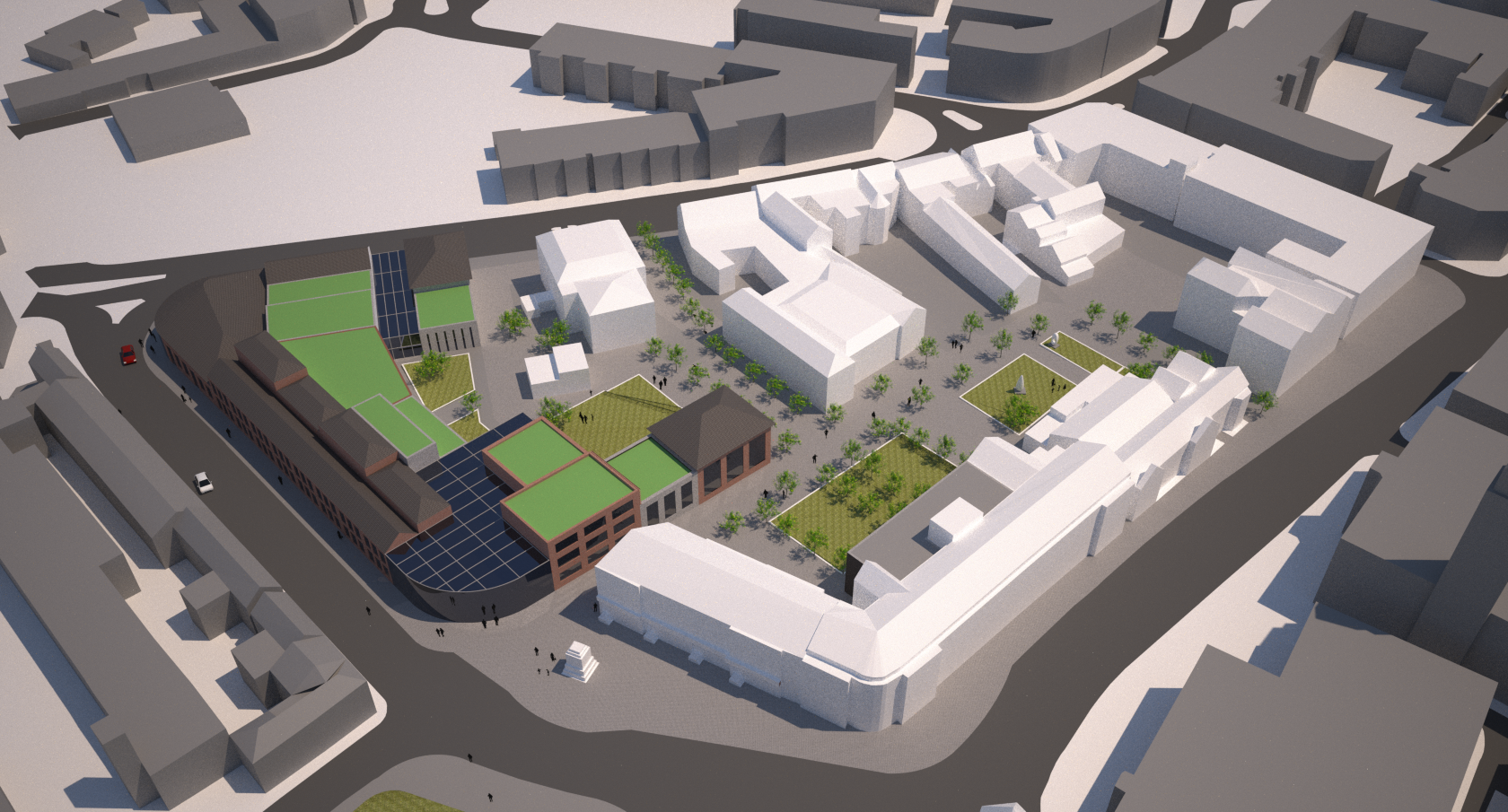 Status: Planning Approved
Project: Urban Design Framework
Client: Wakefield Council
The conversion of the city's former police station into a high quality hotel, new public realm and a number of mixed-use units.
The basis of the work is the analysis of the existing qualities of Wakefield's civic quarter, creating a set of design principles before producing a number of design options for potential delivery.
As part of the process we had to take into account creative development, giving careful consideration on whether to demolish and replace existing buildings and structures of poor quality, especially those that may be viewed as insensitive to their local context and out of scale with their immediate neighbours. We also had to take into account that future development must sensitively respond to and respect the scale and character of existing buildings. 
Our brief was also to take the opportunity to look at opening up new through routes connecting the city's Northgate with Gill's Yard, and to consider both of these spaces in connection with Wood Street, so that pedestrians can easily move between them.