Centenary Square, Birmingham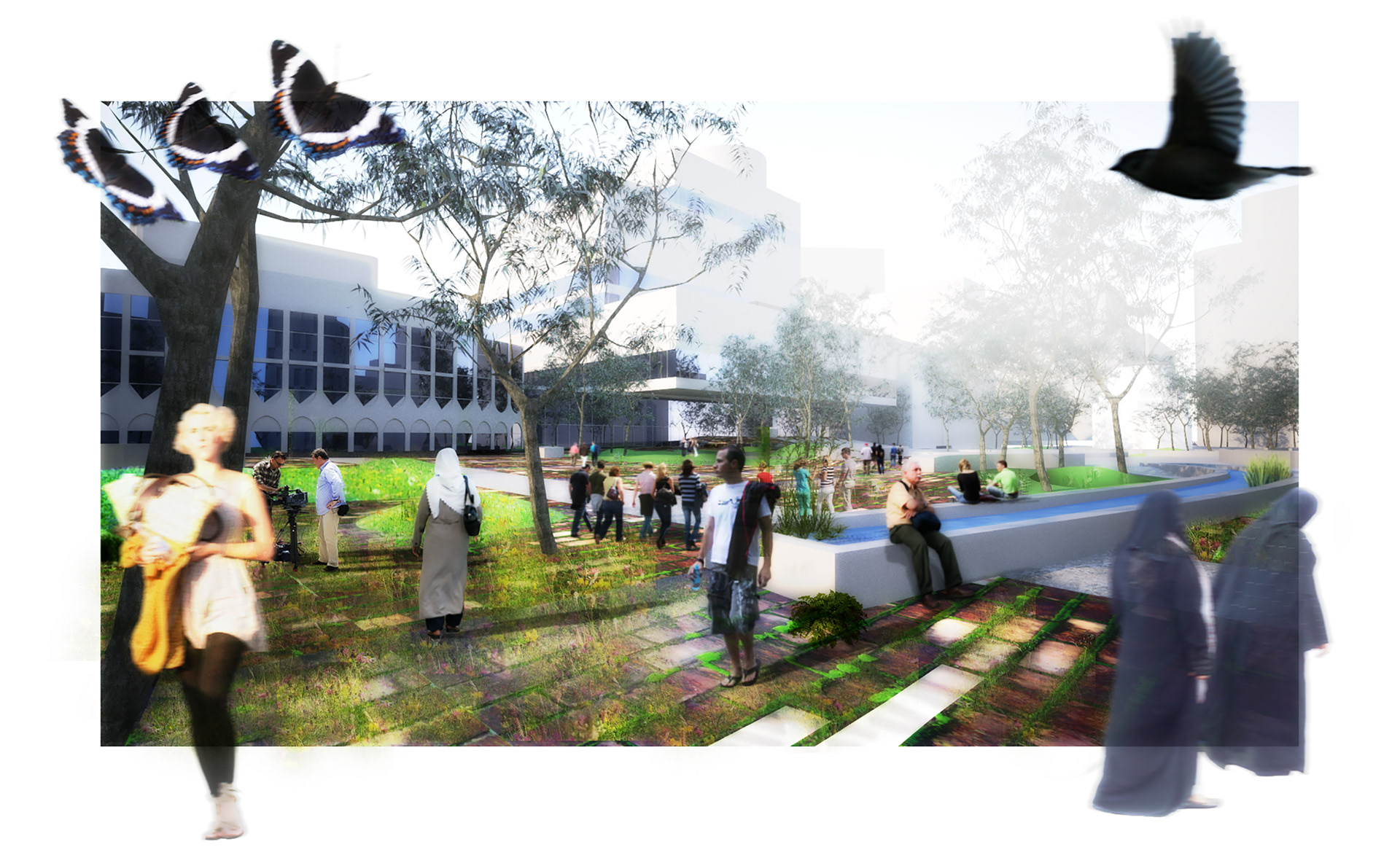 Status: RIBA / Landscape Institute competition entry
Team: 
Rory Davis, Tom Jonson, Faye Walton, Rui Wang
Taking inspiration from a forest clearing, the concept for the design competition entry was to design a new layout for Centenary Square, Birmingham. The concept was to highlight that Birmingham aims to be the UK first 'biophilic city', a city with an abundance of nature. The design concept looked at how a forest clearing performs, in terms water management, biodiversity and the regenerative properties of the habitats.
The biophilic square will breathe life back into Birmingham's public realm by reintroducing nature back into the city. Driven by rejuvenating the existing Tess Jaray carpet to create a living floorscape and a space more resilient to climate change, we will restructure the square by introducing woodland, woodland meadows, linear water features and poppy meadows. Three new linear walkways will also reflect Birmingham's cultural and industrial importance. A gallery of ecosystems will re-create the diverse fauna and flora of the west midlands, attracting wildlife back into the city. We will create a space for education and leisure but also a space providing cognitive, physiological and psychological health benefits. As Britain's first biophilic square this space will attract visitors to the city as they become re-connected with nature.
The space will be flexible enough to accommodate large events and high volumes of pedestrians but also a place where biodiversity can flourish. We envisage that our strategy for Centenary Square will act as a blueprint for the city in order to make Birmingham a green and more resilient city.
The five key principles of the design are:
1. Frayed carpet: The existing brick "carpet" will be re-laid to create a permeable, living floor space. This proposal allows the carpet to age and mature, as wild flowers and fine grasses colonise those areas that are not heavily trafficked by pedestrians.
2. Woodland glades: Large trees and a woodland ground cover under-storey will create wildlife habitats and an enhanced human experience. The square's existing statues will be relocated within these areas, to provoke human interaction.
3. Water features: These rich aquatic environments will reflect Birmingham canals and satisfy anti-vehicle mitigation requirements.
4. Fields of Fire: This reflection space will transform the setting of the Hall of Memory whilst creating a poppy meadow which will act as a year-round outdoor memorial space.
5. Linear walkways: Reflecting the city's identity through use of materials which have a connection to the city's history. Passages from key literary figures will be inset into the hard landscaping.